Nepal is a multicultural and naturally beautiful country located between India and China. Nepal is well-known around the globe for the wide range of attractions that it offers to tourists. With lush hills, snow-capped mountains, pristine lakes, roaring rivers, mesmerizing landscapes and dramatic scenery, it is no doubt that Nepal is a heaven on earth. Nepal has a geographic and topographic variation as you move from the north to south or east to west. Here are some of the things to do while you are in Nepal.
The northern part of Nepal is covered by the mighty Himalayas. The snow-covered mountains with breath taking beautiful glaciers and lakes stands tall towards the north of Nepal. As you move downwards, the deep forests with rich wildlife covers the hill region of Nepal. The southern part of Nepal is flat terrain of Terai with picturesque beauty of nature and wildlife.
Similarly, the eastern to western range of Nepal also has a wide diversity in terms of culture, geography, ethnicity and community. This diversity leads to some of the major tourist attractions as it offers a wide aspects to explore in close proximity. There are many interesting things, ideas that might get you excited for your plan your holidays in Nepal.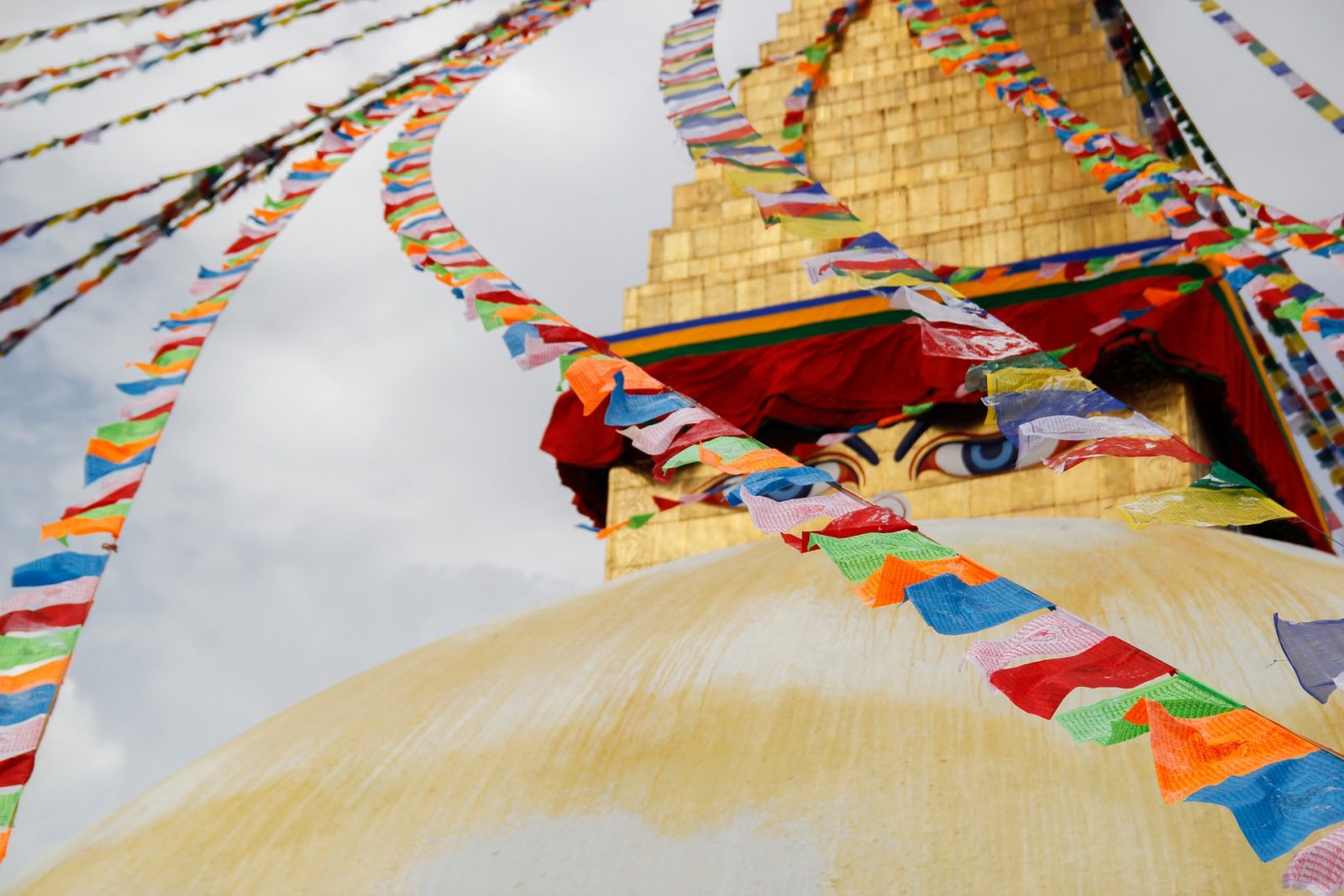 Plan a visit to historical places and World Heritage Sites
The best way to get to know any place is through its history. Nepal has a brave history which is still preserved in the museums and historical sites. On your visit to Nepal, do not miss out exploring the historical sites of your destination to gather additional experience of travel. 
Also, you would not want to miss the 10  best places in Nepal which have been enlisted in UNESCO's list of World Heritage Sites. Among these 10 places, the seven heritage sites are inside Kathmandu valley which makes it possible to visit all of them in a very short interval of time. However, the rest three are located outside the capital. These World Heritage Sites in Nepal are Bhaktapur Durbar Square, Kathmandu Durbar Square, Bouddhanath Stupa, Changu Narayan Temple, Pashupatinath Temple, Patan Durbar Square, Swayambhunath Stupa, Lumbini, Chitwan National Park and Sagarmatha National Park.
A brief visit to historical places and World Heritage Sites is a great idea to understand the history, architecture, culture and beliefs of diverse communities residing in Nepal.
Go on treks and hikes
The diverse geography of Nepal has turned out to be a paradise for trekkers and hikers from all around the world. You get so many options to choose from. In fact, you can look for a trekking or hiking route around your destination here in Nepal. Majority of the tourist destinations here in Nepal offer hiking and trekking trails. Mardi Himal Trek, Annapurna base camp trek, Everest base camp trek, Langtang Valley Trek, Nagarkot Hike, Champadevi Hike, Ghandruk Hike, Poon Hill Hike, etc. are some of the treks and hikes that might excite and Things to do while you are in Nepal.
Opt for adventure tours and activities
Lately, many tourists are attracted by the growing adventure tourism in Nepal. If you are someone who loves adventures, then rafting on the fast flowing rivers of Trisuli , bungee jumping from a daringly high tower, kayaking and canoeing are some of the fun activities you definitely should try out. Other than these adventure sports, exploring the world's highest mountain peak, Mt. Everest or hiking to some of Nepal's most rural yet beautiful areas can be an exciting idea too! 
Try spending your vacation here
Vacations are short but the memories created on vacations last for a lifetime. Nepal is the best destination for you if you plan on traversing through exciting memories in a short time. In addition to this, the warm hospitality of people in Nepal would ensure you a home-like feeling away from home. Nepal has many fun activities to choose from which would definitely make your vacation memorable. You can spend your vacation by enjoying in some of the major cities in Nepal or in serene places away from the city chaos. 
Try local cuisines
Because of the cosmopolitan mixture of various ethnic and cultural groups, Nepal also offers some authentic delicacies and some local cuisines throughout the country. You should definitely try out local places or restaurants for local cuisines. The mouth-watering mixture of spices brought together in a perfect proportion is sure to excite the taste buds of anyone. Furthermore, every dish has cultural significance, do not forget to explore more about it when you try the dish. 'Thakali Khana', 'Newari Khaja', etc. are some of the dishes that are linked to a specific community. 
We hope that your visit to Nepal becomes a comfortable one. Happy traveling!